What kind of event are you planning?
Cornerstone Weddings is available for wedding receptions and ceremonies at Cornerstone Theatre and the Canmore Nordic Centre.  We offer a full wedding service including customized menus, flexible beverage options, a set up and tear down service, extensive choice of linens and so much more.  Your fairytale starts here…
Cornerstone Catering prides itself on offering exceptional customer service as standard. We strive to go the extra mile for each and every guest.  We can cater on-site at the Canmore Nordic Centre and also off-site at a venue of your choice.    Whether you require lunch for 10 or dinner for 150 guests, trust Cornerstone Catering and taste the difference.
Our corporate groups love our flexibility with customized menus and beverage services. We offer locally made, market fresh meals with outstanding service.  With teambuilding options and linen and décor choices we are your Mountain Meeting Specialists.
Cornerstone Theatre in Canmore, Alberta, is a flexible, one-of-a-kind venue suitable for your wedding, meeting, conference or special event. The unique Manitoba barn-board building complements the surrounding mountain landscape, while offering modern technical capabilities, creative banqueting options and a commitment to quality and service.
Cornerstone is also proud to be the food service provider at the Canmore Nordic Centre, offering catering services for meetings, weddings and special events.  Their meeting rooms and banquet room offer breathtaking mountain views in a comfortable setting.
Cornerstone Catering is also available for offsite food and beverage services within Canmore and Kananaskis.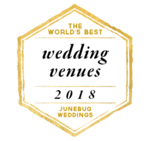 Amazing doesn't even begin to describe Cornerstone!!! Joanne and her staff went absolutely above and beyond to make the day even more perfect then we could have ever asked for. The food was to die for, the whole day went so smoothly, and we've been getting an endless stream of compliments from our guests. She worked with us from afar, listened to all our requests(if sometimes ridiculous) and offered suggestions. She explored all options with us to ensure we knew we were getting exactly what we wanted from the day. When Mother Nature tried to crash the party, she was quick to make sure we knew that we still had choices to get that breathtaking mountain backdrop for our ceremony. If you're on the fence about choosing them, stop over thinking it and go for it. You will not be disappointed. LOVE LOVE LOVE this place!!!
Audra, October 5th 2019 – via Facebook
You don't expect this. But often times you'll feel alone during the process of planning your wedding. Your friends and family are getting ready for events together and have a different outlook of the process leading up to the big day. Throughout this process, especially the week leading up to our wedding. Katharina (Kathi) made sure Wyoming and I felt confident, comfortable, prepared and cared for with every moment and choice we made for the events of our day. Not only is Kathi incredibly creative she maintained a very calming and empathetic attitude during what can be one of the most stressful times for a couple. She helped us create the wedding of our dreams and I'll forever be grateful for her help. Thank you so very much for everything Kathi and thank you to the team at Cornerstone for giving us the most magical day of our life's.
Tiara, October 2nd 2019 – via Facebook
My wife and I can't say enough about this venue and the entire experience. We've been married now for roughly a month and we have had several people tell us that we had one of the best weddings they've ever been to. Cornerstone shares a lot of the credit for this. The food was extremely good (highly recommend the bison stew), the venue is beautiful, the service was great, Kathi (the wedding planner for us) was amazing and Gaston (the DJ) kept everyone dancing all night. They accommodated everything we asked for and made our day go perfectly. I'd give them 6/5 stars if I could.
Brad, September 9th 2019 – via Facebook
We recently had our wedding at Canmore Ranch and Cornerstone Theatre and I don't even know where to begin on describing how amazing our day went all because of the amazing staff at Cornerstone. Joanne was our event coordinator and literally made the day perfect for us, she decorated the theatre exactly how I wanted it and this was without me even giving any instructions! Unbelievable! Joanne also answered every question we had and always had a reply straight away, communication was 100%. I loved all the extra special touches Joanne also made to our day and I'll honestly be forever grateful to her for that. The food was amazing and everyone commented on how great it was, the flow of the evening was perfect and organised spectacularly considering we are all mostly Irish and can be hard to herd haha! The staff are just the best, they were so professional and polite and went out of their way to make sure we were happy. I honestly can't say enough about Joanne, the staff and the venue and I really hope one day I get to go back and experience it as a guest! I just loved everything about our day and can't thank Joanne and her team enough, she even gave the best hugs just when I needed them the most!! If you have your wedding at Cornerstone you are super lucky and I promise you it's a day you will never forget!
Maria, August 30th 2019 – via Facebook
We just had an absolutely phenomenal time with Cornerstone Theatre. We had our wedding at Canmore Ranch and reception at the theatre. Everyone was fantastic. They day went off without a hitch much in part to Christian Ogburn. So thank you Cornerstone! Would definitely recommend to anyone.
It's been a week since the most perfect wedding day I could have ever hoped for and that is definitely due to the amazing experience I had with Cornerstone Theatre. Kathi, my wedding planner, was incredible at answering all my questions, guiding me and many others involved in the ceremony, decorating the theatre and Canmore Ranch even more beautifully than I thought possible, and all in all, keeping me so low stress because I knew I could trust her with anything. Gaston was a terrific DJ who collaborated with us so well the night of and kept everyone dancing. Every staff member I met was just amazing at their job. And the FOOD. As a vegan couple, we were so grateful for and impressed by the chefs for putting together a vegan buffet that ALL of our guests RAVED about, even my traditional meat-eating Filipino family. I wish I could relive our wedding day over and over because Cornerstone was the best choice we could have ever made. Why would anyone have their wedding anywhere else??
Cornerstone Weddings are AMAZING! We got married here in 2017 and I still get comments on how much fun our guests had! The food is amazing, venue is gorgeous, and I can't even begin to describe how phenomenal the team here was from the very first planning meeting through our entire day. They made all my wedding dreams come true and I wouldn't change a single thing about our day because of how wonderfully they put it all together for us. Highly recommend!
Kaitlin, September 24th 2018 – via Facebook
I cannot speak highly enough about Cornerstone, and Kathi in particular who was our wedding coordinator for our magical day. Everything was absolutely perfect. The talented team helped keep us organized, on track and feel as stress-free as possible. All our guests were gushing about how beautiful the venue was, how amazing the food was, and how great the DJ (Gaston) was. As a bride-to-be without a ton of free time, I was so appreciative of all the help we got along the way, and that we were able to just drop off our decor the day before and trust that it would be set up in the way we envisioned (actually, it was better than we imagined) and come back the day after the wedding and pick it up. 100% would recommend Cornerstone to anyone looking for a venue in Canmore. It was one of the best choices we made leading up to our big day.
Melanie, March 26th 2019 – via Facebook
The Cornerstone team was an absolute dream to work with. Kathi and the rest of the team was so attentive to detail and made planning a wedding from 8 hours away possible. They were quick to reply to my numerous emails and requests, and made sure the day ran smoothly and kept us on track with our timeline. They were able to make our dream wedding a reality, and I cannot possibly thank them enough. You will absolutely not regret booking the Cornerstone for your wedding!
Paige, August 23rd 2018 – via Facebook
Cornerstone Theatre was nothing short of PERFECT. Joanne and her team made our day run flawlessly and made everything more magical than I could have ever dreamed of. To Joanne, Gaston, Larry, the bar staff, the set up and take down crew and to every one else who made our day so special...THANK YOU. Your attention to detail was appreciated and noticed and my husband and I could not have picked a better place to tie the knot. To the amazing Chef, your food was DELICIOUS! I have never been to a wedding where so many guests rave about the food. You did an amazing job and we are so thrilled to have had such a great (and custom!) meal. You are all so wonderful. 10/10 would HIGHLY recommend!
Carmen, August 11th 2018 – via Facebook
My husband and I got married and had our reception at Cornerstone this past May. It was absolutely wonderful and while I stressed about the distance from the location, we live in the Edmonton area, it worked out wonderfully and passed all of my expectations. They were extremely helpful and our consultant, Katharina, was so great in communicating with us and dealing with my nerves. She was excellent at emailing with me and thank you to April as well, who helped us in the beginning of our planning! Katharina helped the day flow so well and our guests had a fantastic time, with so many compliments on the food and venue. All of the staff together really helped give us the perfect wedding! I want to do it all over again! Thank you so much, I would so so recommend Cornerstone as an amazing place to get married!
Shannon, May 27th 2018 – via Facebook
Simply amazing! This is a long time coming since we got married in August, but I can't say enough about how amazing Cornerstone was for our big day! The staff felt like family, the food was to die for, and the venue is incredibly beautiful. They do everything they can to make your wedding day go smoothly and to make it take the form of what you'd pictured in your mind. One of the first things I said when we got back from our honeymoon is "aw man, now we won't get to go to Cornerstone anymore!"... honestly, if you book them you won't be disappointed :)Thanks so much, Cornerstone theatre for being part of our love story. You are amazing!
Sarah, August 23rd 2018 - via Wedding Wire
Happily ever after at Cornerstone Theatre Our wedding was everything we had hoped for and more. The staff at Cornerstone Theatre were amazing and made sure that every last detail was perfect. Our Wedding coordinator knew exactly what we wanted and helped to ensure our day was executed flawlessly.
Megan, July 8th2018 - via Wedding Wire
Best Day of Our Life! All the incredible staff at Cornerstone Theatre truly gave us the best day of our lives. Every aspect of the day was meticulously executed, one event flowed seamlessly into the next, and we have been told by countless friends and family that the venue was one of their favorites they had ever been to. The food was incredible, the condition of the facilities and the equipment was unmatched, and our experience was truly spectacular. Thank you for all of your hard work and making our wedding day truly the best day ever.
Leigha, July 7th 2018 - via Wedding Wire
All the incredible staff at Cornerstone Theatre truly gave us the best day of our lives. Every aspect of the day was meticulously executed, one event flowed seamlessly into the next, and we have been told by countless friends and family that the venue was one of their favorites they had ever been to. The food was incredible, the condition of the facilities and the equipment was unmatched, and our experience was truly spectacular. Thank you for all of your hard work and making our wedding day truly the best day ever.
Leigha, August 28th 2018 – via Facebook
Soaring peaks, crystal blue lakes and views that are sure to take your breath away around every corner. For adventure enthusiasts and lovers of the great outdoors alike, there's no denying that the Canadian Rockies are a truly magical location that serves as the...